Events Calendar
Summer STEAM
Wednesdays, July 4 – Labor Day 10:00 AM–2:00 PM
Don't lose steam between one grade's learning and the next! Join us at the museum for Summer STEAM days. We host Science, Technology, Engineering, Art, and Mathematics-based activities and discovery for families with children ages 5-15. Each week explores a new topic!
August 9


Additive Manufacture: Explore the history of additive manufacturing and practice your own skills with 3-D printing!

August 16
Design Challenge: Potential and Kinetic Energy. With tons of materials and your best engineering ideas, we challenge you to create solutions to move energy.
August 23


Design Challenge: Hydraulics. Create solutions to hydraulic challenges!

August 30
Sound: Explore sound as energy and create your own sound-powered instruments!
Deep Sea Dive on USS Bugara
Friday, August 25 at 9:00 AM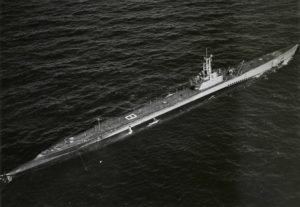 Join us at the museum on Friday, August 25, 2017, from 9am – 11am as we partner with the National Oceanic and Atmospheric Administration (NOAA) and Dr. Robert Ballard's Ocean Exploration Trust to present a live stream of a deep sea exploration of the wreckage of WWII diesel submarine USS Bugara! The Bugara wreckage is located in about 800 feet of water just off the coast of Washington and will be explored via a remotely-operated vehicle (ROV) from the surface exploration vessel (E/V) Nautilus.
Staff from the museum and NOAA will kick off the presentation with opening remarks before we begin the live stream investigation of Bugara's wreckage on the auditorium's big screen at 9:30am. Please join us for this exciting event!