Welcome to the U.S. Naval Undersea Museum!
If you're interested in learning more about the Navy's undersea operations, technology, combat, research, and salvage, you've come to the right place! Come for a visit or take a look around our website to see how exceptional people and cutting edge technology create an incredibly capable undersea force.
Silent Victory Exhibit Closing March 27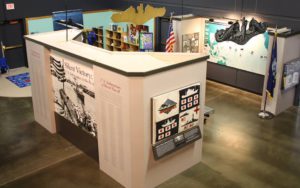 Our long-term exhibit Silent Victory: U.S. Submarines in the Pacific will close on March 27, 2018. During its 22-year run, "Silent Victory" has commemorated and shared the experiences of American submarines in World War II with hundreds of thousands of visitors. If you haven't seen the exhibit or want to experience it again, Silent Victory will be on view through Monday, March 26.